Welcome to
AIMST University
AIMST University is registered with the Ministry of Higher Education, Government of Malaysia, as a tertiary educational institute under Sections 38 and 39 of the Private Higher Educational Institutions Act of 1996. It formally began its operations on 30 October 2001, coinciding with its registration with the Department of Private Education under the Ministry of Higher Education.
READ MORE
Our
Testimonials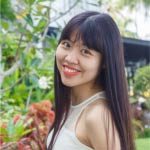 I thank AIMST for giving me a wholesome education. To all my lecturers, I thank you for making it your business to empower me by bringing out the best in me.
Unice Lee Tze Lyn
BSc (Hons) Finance & Management
Receives great recognition from top MNCs.  A well diverged course for those interested to work in food pharma production/research/academic/environmental monitoring and many other fields.
Satish Raj Krishnan
Biotechnology
The BSc (Hons) Biotechnology program in AIMST University has given me a solid foundation in the field of Biotechnology and it serves as a platform that has equipped me with  knowledge, experience and skills to pursue a graduate degree in an international university.
Putt Yoke Yin
Biotechnology