What Our
Students Say
Malaysian are very kind to me. And they are also very kind to all other international students. I have been staying here for 11 months now and I have experienced so many things that I could not imagine. Malaysia is a multiracial country. I can see Malays, Chinese, and Indians in the university. It is great that I can experience each cultures. Actually, it was tough to get used to live in Malaysia. But now I am very happy to be here because I learned so many things and I am still learning new things every day. AIMST University is very good place to study and also to experience so many things. I will never forget my study abroad life in AIMST University.
Carlos Toshio Narciso Fujiki
Nationality: Peru
Programme: Foundation in Business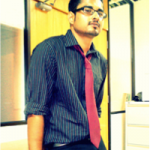 I came to AIMST UNIVERSITY on 9th of August 2013. For the 1 and a half years I have been here it has been a very good experience so far. Set up in an excellent location with a scenic view around and high profile infrastructure, the university gives you a true Malaysian experience. Being a research student you don't get to have much of a social life, but regardless of the fact people here are truly friendly and as time has gone by, I have started to enjoy my stay here more and more. AIMST UNIVERSITY with its good research facility, excellent infrastructure, diversity of so many cultures, friendly and helpful lecturers and staff have provided me with a lot of motivation towards my research. I am looking forward to having a great time here in Malaysia, thanks to AIMST.
Sanirbandha Choudhury
Nationality: Indian
Programme: Ph.D in Biotechnology
Joining this university is my first experience of studying in foreign country. However, due to the facilities such as sports centre, and accommodation provided by AIMST, my experience in staying abroad becomes quite enjoyable. The international office also helps the international students like us as much as they could in all possible ways such as the visa processing. For the academic aspect, AIMST provides professional lecturers with experiences who can guide the students well and also facilities such as clinical skills centre, laboratories, Anatomy museum, Anatomy dissection hall where students can practice their practical skills. Moreover, AIMST MBBS is accepted by WHO which can allow AIMST graduates to practice medicine almost worldwide.
Shoon Lei May
Nationality: Myanmar
Programme: MBBS
As an international student from Pakistan, I have valued the opportunity to study in such a rich and diverse environment. AIMST University gave me the opportunity to study a semester in Bordeaux, France. AIMST has given me the courage and strength to face the world. I'm very grateful to AIMST University. I met a lot of inspiring people here. I love the lecturers and my friends. I love the AIMST family — it's like a second home to me. I have had a wonderful experience here at AIMST, and I'll carry that all with me for the rest of my life.
Sara Zafar
Nationality: Pakistan
Programme: B.S.c (Hons) Finance and Management
AIMST University offered me a chance to have a global exposure. The teaching quality is pretty impressive and the campus facilities even more. I have recently won a medal (2nd runner up) in the AFSAlimpic basketball competition, my first time to ever win a medal, the feeling was unexplainable. AIMST University has helped me to grow considerably as man but also as student with ambition, I have gained a lot of knowledge and theories and I look forward to keep on learning as much as possible so I can apply them in my job later.
Ibrahima Sory Keita
Nationality: Guinea
Programme: Foundation in science leading to engineering 
AIMST University provided the basis of where I would put my foundation in future prospects. The lecturers and students are cooperative and friendly. The lecturers are lively, engaging and their knowledge is tremendous. The learning environment is wonderful as the spheres of development are endless due to the fusion of both theoretical and practical approaches. Extra curriculum activities offered allow interaction and improved personal growth. It sums up to an experience worth partaking.
Larry Kurai Mlambo
Nationality: Zimbabwe
Programme: BSc Biotechnology
Programme Offered & Duration
Student Visa Formalities
"Reasons to Study in Malaysia"

English is widely spoken

Affordability

Modern and progressive country

Multicultural Society

Dynamic lifestyle

Strategic location

Ranked as 3rd Most Peaceful Country in Asia
Note:
Currency exchange rate used (approximately) MYR 1 = USD 0.24)
The fees are subject to change from time to time.
Additional Student Visa Fee may be applicable approximately.
Options for accomodation are available from twin, triple and quad sharing.
Application processing fee = MYR 500 (one-time), Campus Fee (Refundable) = MYR 500
Accomodation Fee ( 1 Year) : MYR 7,920 (USD1,901)
Inclusive of 3 Meals/Day & Laundry Services
(4 per room – Quad Sharing)
Send a completed application form attached with the following documents via email:
Passport sized photographs (white background) 3.5cm X 5cm.
Certified true copies of passport pages – all pages including the blank pages.
Recommended passport validity duration is 12 months.
Certified true copies of academic results /certificates / transcripts & relevant documents.
Non Objection Certificate (NOC) or Eligibility Certificate for students from Sub-Saharan countries.
Certificate to support English Language competency (IELTS/TOEFL/MUET/PTE or equivalent)
Remittance slip of Application Processing Fee – MYR 500 transferred into the AIMST University account.
International Students Payment Advice
| | |
| --- | --- |
| BENEFICIARY NAME | AIMST SDN BHD REVENUE ACCOUNT |
| BENEFICIARY ADDRESS | AIMST UNIVERSITY, SEMELING, BEDONG, 08100, KEDAH, MALAYSIA. |
| BANK NAME | CIMB BANK BERHAD |
| BANK ADDRESS | SUNGAI PETANI, GROUND FLOOR, WISMA RIA, TAMAN RIA, 08000, SUNGAI PETANI, KEDAH, MALAYSIA |
| BANK ACCOUNT NO | 8006376912 |
| SWIFT CODE | CIBBMYKL |
NOTE
Selection committee will evaluate the applications and Offer/Rejection letter will be sent to the student along with Health Declaration form.
Student returns a duly completed Health Declaration form along with the remittance slip of visa payments.
AIMST University will inform students once the e-visa link is ready for downloading.
Student checks with the Malaysian embassy in their country of residence in regards to the Single Entry Visa requirements before travelling to Malaysia.
Student makes full fee settlement before arriving to Malaysia.
*Visa Processing Fee
| PAYMENT DETAILS | MYR |
| --- | --- |
| Medical Checkup | 250.00 |
| Health Insurance | 400.00 |
| EMGS New Student Pass Processing Fee | 1060.00 |
| I-Card | 60.60 |
| Stamping Fee | 10.00 |
| e-VAL Charges | 159.00 |
| Total Payable | 1939.00 |
*Student Pass & Security Bond amounts may differ from country to country subject to the Malaysian Immigration requirements.
*Visit www.educationmalaysia.gov.my for more information on Malaysian visa formalities.