Bachelor of Physiotherapy (Hons)
(R/726/6/0022) (03/23) (MQA/FA 1192)
BACHELOR OF PHYSIOTHERAPY (HONS)
AIMST offers two programs in physiotherapy. A three-year Diploma in Physiotherapy and four-year Bachelor of Physiotherapy (Hons) program. The diploma program is opened for SPM leavers and the degree program caters for STPM and foundation students. Bachelor of Physiotherapy program also admits students with Diploma in Physiotherapy for credit transfer to two and a half (2½) year Bachelor of Physiotherapy (Hons). Both the programs are well designed to produce graduates with in-depth knowledge and skills to assess and formulate physiotherapeutic diagnoses and provide appropriate interventions, rehabilitation and treatments to patients with a physical disability, functional limitation and other illnesses and injuries.
Both diploma and degree courses in physiotherapy are developed to educate and train graduates to be physiotherapy practitioners. The course utilizes a problem-oriented approach in physiotherapy education emphasizing student-centred learning. The course aims to develop and cultivate skills in critical thinking, problem-solving and decision making, which are essential for professional practice as a physiotherapist. The practical experience gained through workplace learning help to nurture clinical competence and enhancing hand-on skills.
Click to view the Undergraduate Programmes Brochure – Faculty of Allied health Professions.
Courses
Minimum Entry Requirements
Career Opportunity
---
Programme Outline
Year 1
Semester 1
Anatomy I
Physiology I
Behavioral Science
English For Specific Academic Purposes (ESAP)
Hubungan Etnik
TITAS
University Electives (Any 1)
Introduction to Communication
BKA (Compulsory for students without credit in Bahasa Malaysia)
Critical Thinking
Introduction to Entrepreneurship
Semester 2
Anatomy II
Physiology II
Biomechanics
Kinesiology I
Electrotherapy I
Physiotherapeutic Skills I
Year 2
Semester 1
Professional Development and Practice
Kinesiology II
Electrotherapy II
Pathology
Physiotherapeutic Skills II
Sociological Perspectives (any one)
General Psychology
Moral studies
Islamic Studies
Semester 2
Musculoskeletal Physiotherapy I
Cardiopulmonary Physiotherapy
Neurological Physiotherapy I
Exercise Physiology
Pharmacology
Clinical Placement I (4 Weeks)
Year 3
Semester 1
Musculoskeletal Physiotherapy II
Physiotherapy in Medical and Surgical conditions
Neurological Physiotherapy II
Sports Physiotherapy
University Electives (Any one)
Research
Campaigns
Promotions of products
Projects
– Proposals
– Questionnaire
– Report
Activities
– Games
– Visits
– Debates
Semester 2
Biostatistics in Physiotherapy Research
Evidence Based Practice
Physiotherapy in Women's Health
Clinical Placement II (10 weeks )
Year 4
Semester 1
Physiotherapy in Acute Care
Paediatrics Physiotherapy
Geriatric Physiotherapy
Spinal Care and Rehabilitation
English For Professional Purposes (EPP)
Physiotherapy Electives (Any two)
Rehabilitation Medicine
Community Physiotherapy
Ergonomics and Occupational health
Medical Imaging
Radiological anatomy
Semester 2
Research / Project
Clinical Placement III (12 weeks )
QUALIFICATION 
ACADEMIC REQUIREMENTS 
MUET BAND 3
AIMST Foundation/ STPM/
Matriculation/ Pre-University
Programme or its equivalent
Pass with minimum GPA ≥ 2.33 in TWO of the
following subjects:
• Biology
• Physics / Mathematics
• Chemistry
A- LEVEL / Equivalent Programme
Pass with minimum Grade D in TWO of the
following subjects:
• Biology
• Physics / Mathematics
• Chemistry
Diploma from recognized
institutions
CGPA ≥ 2.75 in related field Or
CGPA < 2.75 in related field with min 3 years (36 months)
working experience in the related field
South Australian Matriculation (SAM)
Score 12 in 3 subjects including:                                                                                                                                                                                        • Chemistry                                                                                                                                                                                                                                • Biology/Physics                                                                                                                                                                                                                     • 1 other subject
International Baccalaureate (IB)
Minimum score at least 24 points including                                                                                                                                                                 • Chemistry        • Biology/Physics
Unified Examination Certificate (UEC)
Minimum obtained Grade B in five (5) subjects including                                                                                                                                    • Chemistry                    • Biology/Physics
Canadian Pre University (CPU)/CIMP /Ontario Secondary School Diploma/Western Australian Curriculum Council/HSC/UNSW/New Zealand Bursary/American High School with Advanced Placement (AP)
Average for 60% for 3 subjects including:                                                                                                                                                        •Chemistry                                                                                                                                                                                                               •Biology/Physics                                                                                                                                                                                                                          •1 other subject
---
Career Opportunity
Physiotherapy is a dynamic and rewarding career. Physiotherapists are trained to examine, evaluate, diagnose and treat impairment, functional limitations and disabilities in patients.
Physiotherapists practice in diverse employment opportunities, which include hospitals, medical centres, physiotherapy clinics, outpatient clinics, orthopaedic clinics, health and wellness clinics, rehabilitation centres, nursing homes, extended care facilities, education and research centres, schools, hospices, fitness and sports training centres, and industrial facilities.
For further information on careers in physiotherapy check out the following links: World Confederation for Physical Therapy, Malaysian Physiotherapy Association.
---
Testimonial
AIMST University provides an excellent initial foundation in my physiotherapy course. The programme creates a good knowledge base and enhances practical skills ofphysiotherapy discipline. I strongly believe AIMST will continuously produce quality and skillful physiotherapists to meet the market demand.
Yeoh Yen Nee
MBBS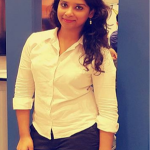 I have learned and gained so much from AIMST that I will always be proud to be called as an AIMSTER and I will continue to do so wherever I am. Thanks again for all the blessings and knowledge given by the lecturers at AIMST. Thank you AIMST!!
Ambusam Subramaniam
Physiotherapy