Bachelor (Honours) in Finance and Management
(R2/343/6/0175) (08/26) (A 4797)
BACHELOR (HONOURS) IN FINANCE AND MANAGEMENT
The Bachelor (Honours) in Finance and Management programme offered at AIMST University is a 3 year programme.
The degree allows you to combine a broad programme of study in management, specializing in finance. Since a business entity can be operated as a sole proprietorship, partnership or corporations, it is essential to have the knowledge on how to manage these businesses.
Thus, the knowledge in finance will provide both practical and theoretical approach to human in solving financial-based problems.
Therefore, the offer of this Bachelor (Honours) in Finance and Management programme will generate well-trained finance expertise in managing business organization to face globalization challenges.
Click to view the Undergraduate Programmes Brochure – Business & Management.
Courses
Minimum Entry Requirements
Career Opportunity
---
Programme Outline
Year 1
(Semester 1, 2 &3)
Financial Mathematics
Essential of Business Communication
Principles of Management
Principles of Accounting
Economics
Business Statistics
Organizational Behaviour
Financial Management
Financial Accounting
Operation Management
Project Management
Business Analytics
Year 2
(Semester 4, 5 &6)
Accounting Information System
Business Ethics
Financial Markets and Institutions
Management Accounting
Management Science
Corporate Finance
Financial Analysis
Business and Cyber Law
Principles of Auditing
Managerial Economics
Business Research Methods
Principles of Taxation
Credit Management
Year 3
(Semester 7, 8 &9)
Corporate Governance
Company Law
Strategic Management
Management Information System
Financial Reporting
Project
Seminar in Marketing
Investment Analysis and Portfolio Management
International Financial Management
Industrial Training
QUALIFICATION 
ACADEMIC REQUIREMENTS 
STPM / A level
Pass with Grade C+ in any 2 subjects
and pass SPM with credit in Mathematics and pass in English
Diploma (Finance, Banking, Insurance) (Level 4, MQF)
A Pass with CGPA ≥ 2.5
Other Foundation/ Government   Matriculation/
A Pass with CGPA ≥ 2.50 pass SPM with credit in Mathematics
and pass in English
UEC
Full pass in 5 subjects with grade B
Canadian  Pre University (CPU), South Australian Matriculation (SAM), Monash University Foundation Year (MUFY)
A Pass
---
Career Opportunity
Finance Accountants
Tax Consultancy
Auditors
Financial Services including investment banking & insurance
Investigating Fraud & Forensic Accounting
Corporate Finance & Corporate Planning
Management Consultancy
Banking
Financial Analyst
---
Testimonial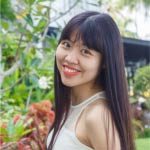 I thank AIMST for giving me a wholesome education. To all my lecturers, I thank you for making it your business to empower me by bringing out the best in me.
Unice Lee Tze Lyn
BSc (Hons) Finance & Management