Career Path After You Complete Your Bachelor of Biotechnology
For most people, when they think about career opportunities in Biotechnology, they visualize a scientist in a lab coat with a microscope, developing some sort of lifesaving medicine or some medical device.
While that picture represents a typical career path in Biotechnology, however, Biotechnology has gone beyond that scope. With new and exciting discoveries springing up, Biotechnology has successfully expanded its horizon and is striving to go beyond the medical field — penetrating its roots in other relevant sectors.
With rapid innovation taking place across all sectors, Biotechnology has many career opportunities for graduates with a Bachelor's Degree in Biotechnology.
1. Pursue a Higher Degree in Biotechnology
Choosing to go for a higher degree in Biotechnology can give you an edge in your career advancement, as this field is acknowledged by having considerable knowledge.
Pursuing a higher degree will not only increase your knowledge but will also increase your chances of landing a high-paying job in both the private and government sectors.
2. Get Employed in Research and Development
Assuming you have decided to take a year off before deciding on your postgraduate studies, you could use the time to get a job in Research and Development. This career path is one of the best options for graduates who need a job while figuring out their next move in the field.
As you work with an establishment, whether private or government, you can draw some inspiration to help you decide whether you want to pursue a Master's Degree or Ph.D., before deciding if you want to change your career path or continue in Research and Development (R&D).
If you decide to continue in R&D, you can learn a lot about how research work is done. Also, if you're dedicated, you will get regular promotions and recognition, and consequently, an increased income.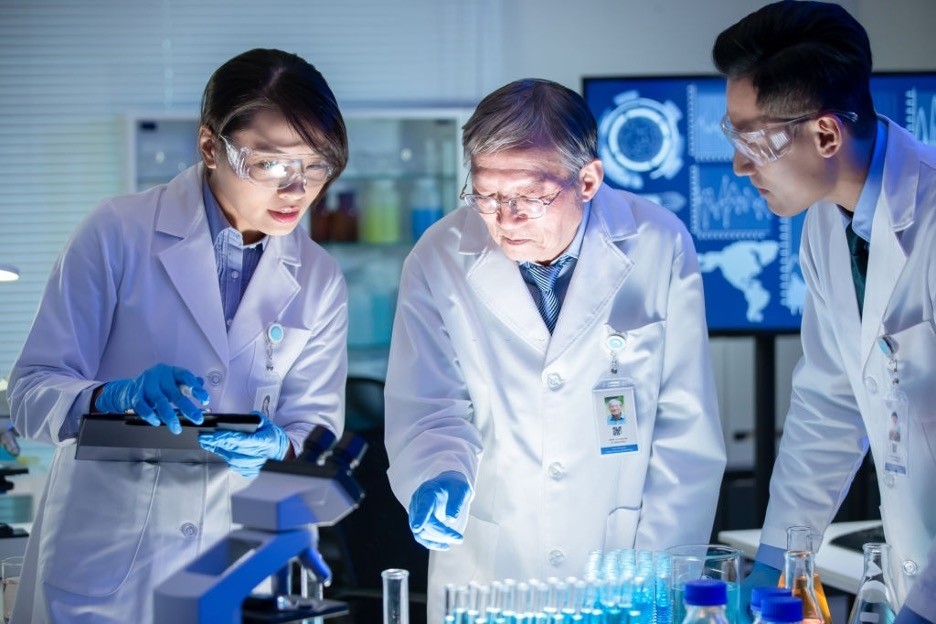 3. Teach in Your Favorite University
Do you have a passion for imparting knowledge? If you do, you can choose to teach undergraduates after you get your Master's Degree and pass your NET-LS (National Eligibility Test – Lectureship). However, for the position of an assistant professor, a PhD is mandatory.
4. Work as a Salesperson in a Biopharma Company
As a Biotechnology graduate, there's also an opportunity for you in non-scientific positions in biopharma companies like becoming a sales agent or a medical representative of the company. In this career path, your knowledge in this field will be tested as you'll be dealing with doctors, researchers, students, technologists, etc.
Therefore, solid background knowledge is vital so that you can defend what you're selling. Also, you need that knowledge to make your potential employers know how serious you are about the business.
5. Entrepreneurship: Own Your Business
If you have a knack for entrepreneurship, starting a Biotechnology business will be a great career path for you. There are a lot of things you could do, like designing drugs, developing RNA Therapies, storing cultures, and cells for laboratories.
Also, if you have your ideas and philosophies, you can get established in the work of research, and get funding from the appropriate governmental body to fund your research.
In a Nutshell
As a graduate with a Bachelor of Biotechnology in Malaysia, there are job opportunities for you after school. The job list above is not exhaustive.
Other opportunities include working as a Biomedical Engineer (will require an additional degree), laboratory technician/assistant, biochemist, etc. For more information feel free to get in touch with us.
Ms. Yaya
Mobile: +6012-497 3060
Email: nurbaya@aimst.edu.my
Back