Microbiology vs. Biochemistry: Which is better?
Biochemistry and microbiology are the foundation of life sciences. The relationship between these disciplines is that they are involved in the study of life. Both courses are just as crucial in their respective fields and have significant scope for higher education, jobs, and research. However, the curriculum and scope of the study are widely separated.
For instance, at AIMST University, Biochemistry and Microbiology as a postgraduate study are entirely research-based. The programmes are divided according to the research areas/expertise: medical biochemistry, bioinformatics, genetic engineering, traditional medicines, and oncology.
Microbiology is divided according to the research areas/expertise in the following areas: medical bacteriology, medical virology, medical mycology, medical biotechnology, medical biosensors, bioinformatics, and genetic engineering.
Both sciences are equally vital to the human race as well as the universe. However, what makes them unique involves two factors: educational background and duties.
The Educational Background of a Biochemist
To become a biochemist, one must have at least a bachelor's degree in chemistry or biochemistry. Biochemistry programmes also involve math, biology, and computer science.
Typically, those interested in independent research or teaching go on to earn a PhD. It takes another four to six years of school, including a dissertation comprising original research, to earn your doctorate.
Duties of a Biochemist
The typical projects of biochemists may include researching the nutritional value of foods or the effect on biological processes of drugs or hormones. The majority of biochemists spend a good amount of time isolating and synthesizing proteins, enzymes, and other biomolecules in the laboratory.
Other duties include applying for grants, writing reports and research papers, and making recommendations based on their research to their employers or the public.
The Education Background of a Microbiologist
The requirement for working as a microbiologist is a bachelor's degree in biology or microbiology. Undergraduate microbiology programmes will have biology, biochemistry, microbial genetics, microbial physiology, environmental microbiology, and virology.
If you are interested in research or going up to a supervisory position, a master's degree or a doctorate is required.
Duties of a Microbiologist
In general, microbiologists' roles relate to the study of the characteristics of microorganisms and, in particular, how they relate to human ecology. Specific duties include the isolation and maintenance of bacterial or other cultures, detecting microorganisms collected from water, food, humans, and other sources.
Microbiologists also study the effects of microorganisms on plants, animals, and humans. To develop new medical treatments, some microbiologists collaborate with biochemists, pharmacologists, and other scientists.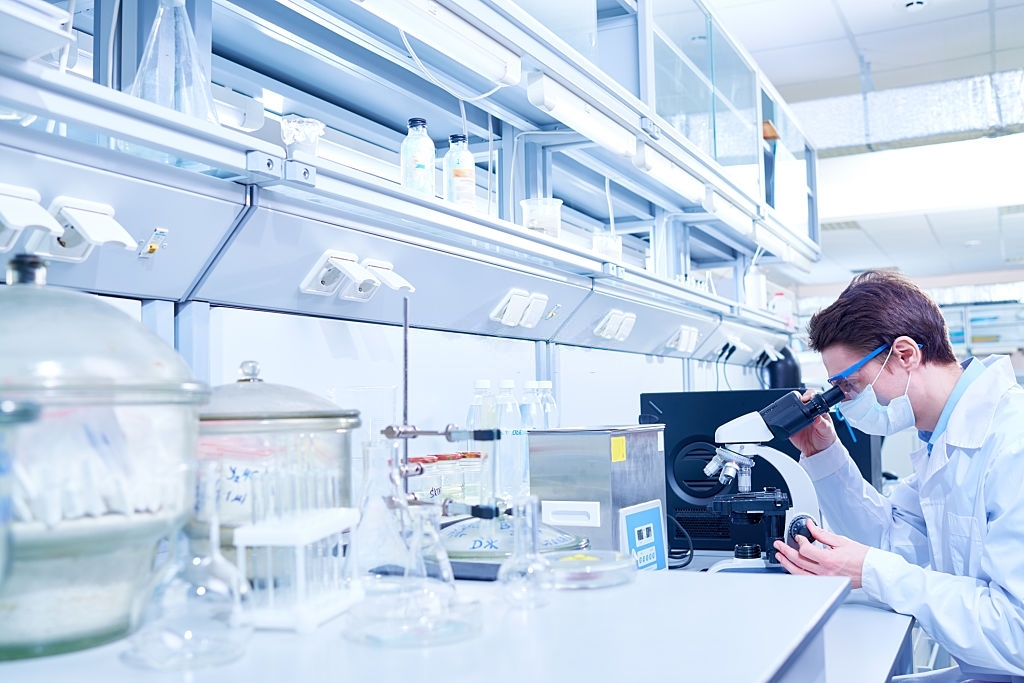 Why Biochemistry May Be Better for You?
For students interested in studying the chemical composition of living organisms, Biochemistry may be an excellent course to study. If you understand the fundamental concepts of Biology and Chemistry, you should opt for this course.
The course is taught with real-life applications in mind. It includes laboratory work and activities and projects geared towards science.
Biochemistry is a specialized life science course with significant contributions in other fields like medical and healthcare, agriculture, science, and technology, forensic, etc.
The demand for biochemists to conduct laboratory tests and experiments for the manufacture of medicine, chemical products, etc., is strong due to expanding healthcare, agriculture, and industries.
Why Microbiology May Be Better for You?
Microbiology is an excellent option for students who are interested in studying different microorganisms and their pathogenic potential.
Microbiology is a career-driven curriculum that encourages learners to shape their intellect to conduct study and experimentation.
Candidates with a degree in Microbiology are in demand in Malaysia and beyond in various fields such as medicine, pharmacy farming, food industry, science, environment, etc.
After getting a degree in Microbiology, graduates can go for a master's degree in a related field or get a job in the pharmaceutical industry, laboratories, food industry, etc.
Graduates of Microbiology are in high demand to contain different forms of diseases caused by microorganisms.
In a Nutshell
Finally, you need to understand that both programmes offer promising career opportunities, and ultimately, your choice would be based on what you like. Moreover, keep in mind that all life science subjects are complementary to each other.
Therefore, whichever you choose, you need to have a good foundation of knowledge of all subjects to understand life science, which can be acquired from a foundation in science programme.
For more information on these programmes, feel free to get in touch with our helpful and friendly counsellors.
Back